So, You Want to Study Abroad?
Over the next 15 – 20 minutes, I want you to clear your mind and not think of anything else apart from your dream of studying abroad and how to achieve it. Forget about your intern work, don't think about your deadlines right now and instead take a moment to imagine where you want to see yourself next year this time.
Do you have a picture? Amazing. I will take you through my journey of applying to graduate schools, what all areas to focus on while applying, what steps to take and how to categorize them, and finally how you can cope with downfalls. First and foremost, I will give you a brief glance at the colleges I applied to and got selected for.
First Preference (far-fetched dream): Yale Silver Scholars Program
Second Preference (reachable dream): Columbia, Stanford, Cornell and Dartmouth – Masters in Engineering Management/Masters in Management Science and Engineering degree.
Third Preference (safe option): HEC Paris Masters in Management
Fourth Preference (back-up option): PhD-MBA in Chemical Engineering at MIT and NUS, Young India Fellowship (YIF).
I got selected at Columbia, Cornell and Dartmouth Universities and for YIF. I know you must be thinking I am crazy to keep MIT as my last back-up option, it was because I applied for a degree that I did not really want and did not have much hopes on. Generally, Universities don't select undergraduates for a PhD-MBA program, however, the deadline was in November 2016 (pretty early) and I wanted to try anyway. If you look at it now, it is quite funny that I got my second preference and not third preference (HEC Paris), because the interview for HEC Paris went very well (according to my estimation). This just goes to tell you how unpredictable your results can be. Disclaimer about Yale Silver Scholars Program: They select only 10 students in a year around the world and barely one Indian makes the cut, who is generally from an IIT. I knew my chances were next to impossible, but you should always have a far-fetched dream degree such as this. You never know.
Now that you get an idea of the background, I have broken down the process into 10 steps.
1. Introspection
Although I understand that you have decided to go ahead with higher studies, step back and think about which course you want to pursue. As many of you may know, this was a major factor for me at the beginning of my fourth year. Until the end of third year, I was hell bent on pursuing an MS/PhD in Chemical Engineering (my undergraduate major). I cannot explain to you how my mindset changed, but after my summer intern at University of Wisconsin-Madison USA, I started feeling apprehensive about pursuing a career in Chemical Engineering. I kept second guessing myself, asking a lot of, 'Where do you see yourself?', 'What do you really love doing?', 'What has been the highlight of your work?'. I spent close to 4 months mulling over this, constantly changing my University preferences, taking inputs from seniors and peers. It was one of the hardest decisions because, I knew if I had pursued Chemical Engineering I had a possible shot at the top 3 Universities in the world (going by their selection standards and previous records). Knowing this and knowing that my parents were not at all happy with me shifting branches, I still had to not apply for it trusting my gut instinct for which I'm very happy about right now. There was no one moment when the Eureka struck. It was an accumulation of hundreds of such moments that finally lead me to shortlist the above Universities (Disclaimer: I started the application for a lot more Universities, but never went through with it, after learning in detail the course structure and future prospects).
So, step back out of the bubble you are living in and take a close look at your past internships and projects. What was the highlight of them all? Which part of those experiences you vividly remember? Was there any instance which you wished never ended? What was the most boring part of the experience? Note this down, either in your mind or in a notepad, and look at it. The next few years of your life is going to define your thought process profoundly. It doesn't hurt to spend a few hours right now. But, I want you to do this only after your internships ends and you go back to living your routine life.
2. Wake up. Eat. Research. Repeat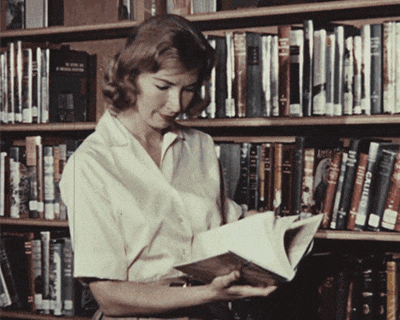 This step is a demanding one. If you are used to reading a lot continuously, this should be easy. If you are not, I suggest you take this as a bitter pill. Think about your priorities: University ranking (or) Degree ranking (or) Quality of research (or) Location (or) Placement statistics (or) Course structure (there are many more factors but I would say these are the most important). Write this down in the order of your preference (add more if you please) and start searching. University rankings, to be honest, tell very little about the degree. Every site shows a different ranking and the way it is calculated is based on: Academic Reputation, Employer Reputation, Faculty/Student Ratio, Citations per faculty, International Faculty Ratio and International Student Ratio. I can safely say that all the Universities ranked from 1 – 5 will have the same quality in terms of student experience, and are separate by nuances based on certain factors. Use the following sites to get an understanding of where your preferred universities stand:
(i) Top Universities (ii) Center for World University Rankings
(iii) Study361
Websites also list universities based on the degree, placement stats, research quality and so on. Categorize the universities into three zones: far-fetched dream, possible dream, safe and back-up. The number of Universities you apply to is based on your budget constraint, but 8 – 10 is a good number, with at least one University in each category above. Disclaimer: If you are yet to write your GRE and TOEFL, MAKE USE OF THE FREE chance they give you to send the scores carefully. To conclude, keep aside 70 – 80,000 INR for this entire process.
3. Excel is your bible
Figure 1 Now you actually might be proficient
Open a clean new spreadsheet in Microsoft Excel, either offline or online (preferred) and start making columns. Use the following for reference.
These are must-have columns, add more as you need. The GRE/TOEFL Scores column is to update sent-status of the scores.
Note on preparation for GRE/TOEFL: This requires a separate article as it's a wide topic. Based on my preparation for both, I'm trying to summarize certain pointers:
Take a diagnostic test before you start your GRE prep. Take two to be sure. If you obtain less than 300, you definitely need 3 months preparation. If it is 310-320, you can do well with a 2-month prep. For anyone else, I would recommend one month intensive preparation.

Make use of all the free practise tests online: Princeton, Kaplan, Manhattan, Magoosh, etc. All of them have.

Take AWA seriously. Every day pick one topic from the ETS' pool and practise it with someone who has good general knowledge. Look at as many 6/6 answers as you can, they tell you a lot about tricks which you can use to make your essay look good.

I found the Manhattan 6 test series (30$) helpful as they had adaptive tests and my actual score was very close to what I got there.

Manhattan 5 lb book has the best math practice out there. If you can solve all the advanced math questions there, you can be sure of 170.

Don't neglect the logical reasoning part of RC.

Remember, GRE has no negative marking and every question has the same weightage. It would be futile to spend more time on any one question.

TOEFL: It's pretty easy compared to GRE. One week prep should be fine. Focus more on speaking than anything else, as you get very little time to prepare. Record yourself talking and make your friend listen to it. They can find mistakes which you can't.

Finally, whatever score you get, it is circumstantial. It tells nothing. I wrote my GRE twice because I was extremely disappointed with my initial score. I found out where I went wrong after thorough analysis and my second-time score improved drastically.